I've written a few popsci pieces over the past year. So here's a quick update with a bullet point list of some of my recent articles/contributions:
Most interestingly, besides the recent popsci writing, I also made a short popsci video for YouTube called What does an atom look like? This video was done in collaboration with the PhysFilmMakers project I've been working with this year. I'm quite pleased with how this turned out (especially since, barring my GCSE in Media Studies from 10 years ago, I've never done this sort of thing before), so do check it out.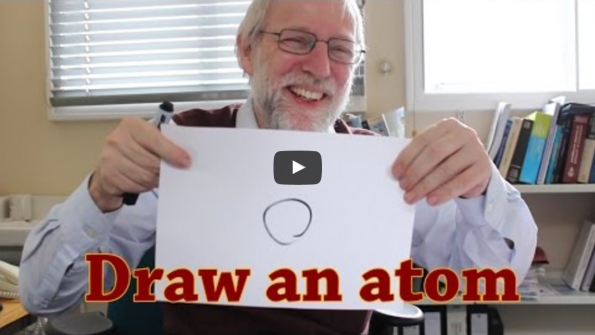 For completeness (more so I don't forget about them than anything else!) here's my other contributions to Pi and Chalkdust Magazines over the past two years: one online piece for Pi on the Six Degrees of Separation from November 2015, one online piece for Chalkdust on the Twelve Days of Christmas from December 2016, and one short column in the Pi print magazine about open access publication from the January 2016 issue.
Coming soon: I am a named, contributing (though by no means main!) author on two upcoming academic papers concerning the outreach work I have been doing over the past few months. I have no idea when those will be published. I also wrote a more "general audience" piece (with contributions from my colleagues in the project) about one of these outreach projects for the Astronomy and Geophysics magazine, which (hopefully!) will appear in its October issue. I'm looking forward to everyone seeing that because it represents many months of hard work by me and my colleagues (ok mostly my colleagues they did most of the heavy lifting I just came along for the ride), and it's an impactful project we all believe in quite strongly.
Besides that, it's been a busy few months since I last wrote on this blog (in March). Between a holiday, the snap general election (where I campaigned a lot for a certain underdog red team…), summer conferences, outreach projects, some writing work, and moving flat… I've had a lot on my mind. Not to mention I even do a PhD sometimes 😉
More updates coming soon!
-Tom