Yesterday, I gave a talk at BAHFest London Big Science 2016, held at Imperial College. BAHFest is the Bad Ad Hoc Hypotheses Festival, which invites speakers to give talks on plausible-sounding but totally bogus scientific ideas. The theme of the show was Big Science: every speaker made a proposal for a Big Science collaboration project in the vein of projects like CERN or the Apollo Missions… except unlike those noble quests, the dumber the idea, the better at BAHFest!
The event itself was super fun. I got to hang out with the other speakers before and afterwards, and they were all super lovely. I got to meet maths-themed-comedian Matt Parker, Simon Singh (again!), Zach Weinersmith of SMBC comics fame, and Helen Arney from Festival of the Spoken Nerd, among others. Matt Parker and Simon Singh even signed their books for me: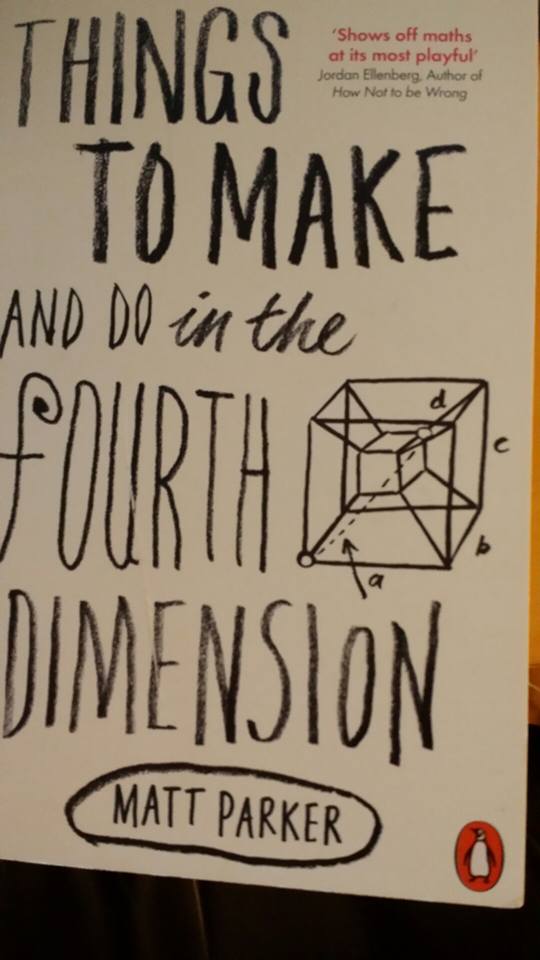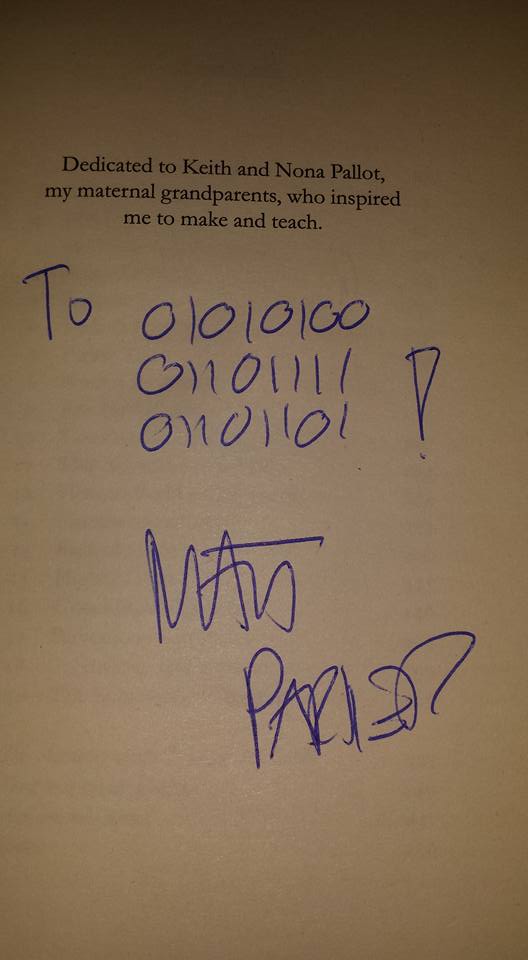 The binary just says "Tom."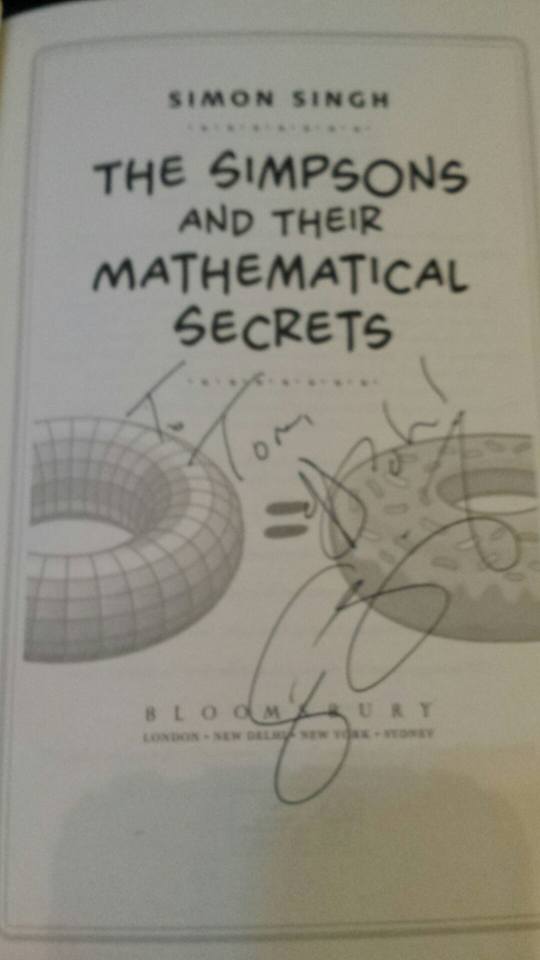 And of course the night wouldn't be complete without a selfie with fellow ginger Zach Weinersmith!
And finally, an invitation to step up my Twitter game:

Oh yeah, that happened!